Here is my little project tonight…
I was inspired by this…
you rock my socks off tween valentines | thirty handmade days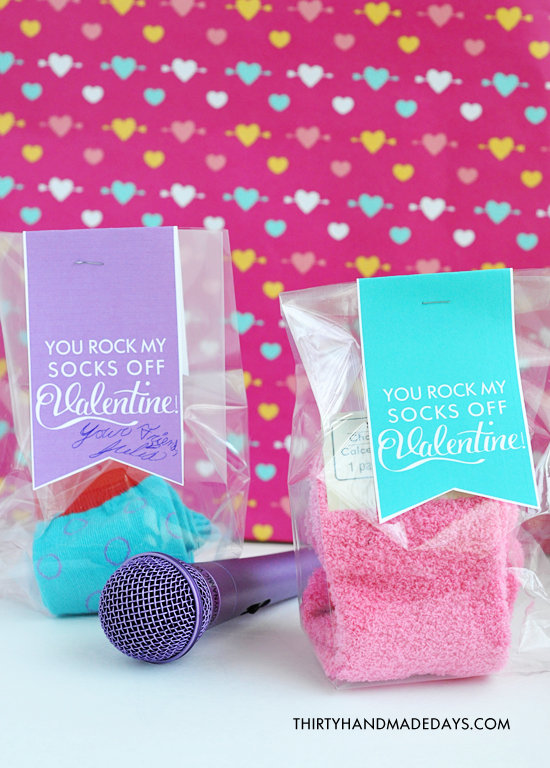 My wheels started turning…. I always say to my kiddos "you knocked my socks off!" or "do you think you can knock my socks off?" They always get so giddy when I say it, so I hope they become equally as excited with their Valentine's from me!
You know I love you all so much, so I'm going to share this little printable in case you want to use it with your kiddos!  I know they all knock YOUR socks off too!
Happy Heart Day!!

Thanks for the amazing fonts Cara!